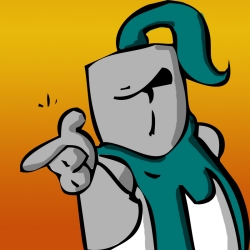 I've already spilled plenty of ink about the Massively sunset saga, so here's the short version: AOL decided to dump a ton of quality, profitable pro blogs last week, tried to keep it a secret until almost the last minute, and then cut us all loose without the slightest sorrow, merging our years of work into a mess  that I can describe only as Frankengadget. It's actually worse that Massively, Joystiq, WoW Insider, TUAW, and the rest were doing so well because there's no one to point the finger at besides execs who have decided that "simplify" is the buzzword they are selling to investors this year.
The tone-deaf closure put the Massively staff and me out of work. It took me a few days of moping to stop worrying about the money and the shame and start listening. Our fans and frenemies alike were rallying to us. Developers we'd criticized cheered us. Experts came to our aid, gave us advice, showed us how AOL was mismanaging our site and leaving money on the table. My writers — my friends! — wanted to keep going. We love our community, our careers, our content. We wanted to fight. And fight we shall.
So this week, we unveiled the Kickstarter and the teaser for Massively Overpowered, a new blog for massively multiplayer online roleplaying games and gamers. As I write this, it's not done yet. The Kickstarter is almost funded but has weeks left to go and weeks more until we see a penny, meaning we're all doing this on love right now. But it's going to take us time to do it right. We thought about all the ways to go about building MOP, how to make it professional, sustainable, and independent. We needed heavy-duty tech, pro site design, tech engineering, bookkeeping, legal counsel, sales, corp fees, taxes… basically, we're replacing everything AOL did, or more often didn't do, for us, founding our own mini-company in the process. This is not something I thought I would be doing 10 days ago. It's all happened in a rush. But that's our community, and that's our team. We make magic happen from dust and air and love. Mostly love.
I can't wait to be Massively Overpowered.